May God help you to become what you aspire.
Education helps a person to behave culturally in society as man is a social being. It fosters him/ her to acquire information leading him to grasp and appreciate the high intellectual and ecstatic values in a cultured society. The level of culture in a country depends on the level of education of that state. Therefore education means the process of imparting and acquiring general knowledge – that will help in the developing process of reasoning and judgment.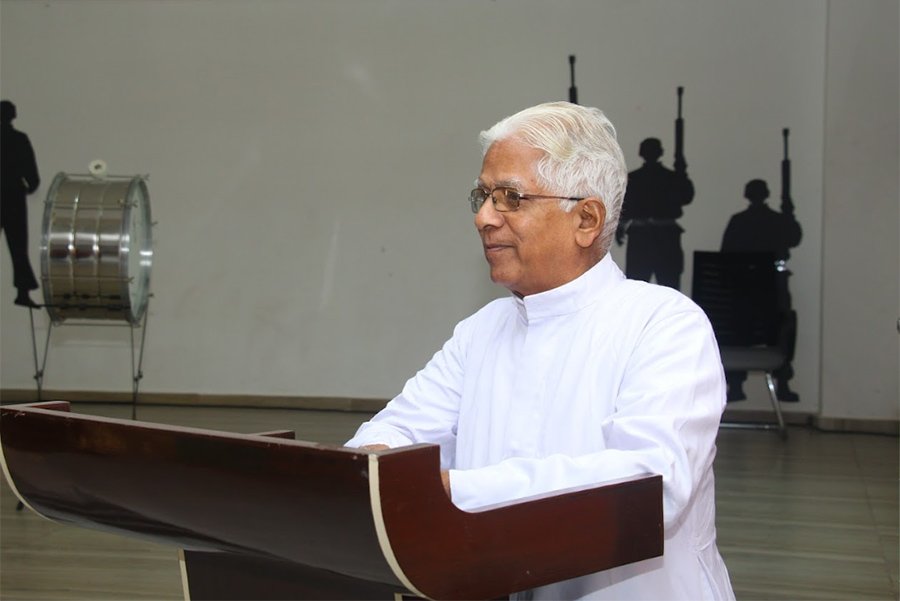 This process will bring out the innate potentialities-the God given gifts and talents given to a person-the many gifts in a person-to help the fulfilment of one's personality. Thus a person's special and general abilities of the mind will be developed to learn things that will help him succeed in life.
Every child is a unique. A school is an institution-a nursery in which a child is nurtured. As a pot makers moulds the clay to make different vessels, the child has to be moulded, educated and nurtured to help it to grow into a matured and civilized being capable of being someone in society. This is a slow process-parents know this. However, it is in school the children thrive where his dreams, perspectives, ideas and potentialities are cultivated and groomed to bloom. The school inspires the parents to encourage the children to learn more and nurture their dreams and discover who they are and who they have the potential to become. We motivate the students to strive for intellectual and creative, mental and physical excellence to develop a deep appreciation for people of all religions, cultures and genders to acquire a deep appreciation of the people and culture and to appreciate the goodness of others. Our school, St. Francis World School aims to instil in students a string sense of personal and social responsibility-the ability to think, deliberate properly, accept the values and guidance given by the teachers, and contribute their mighty share for the good of the global community. Our mission is to provide an outstanding quality, value based education and inspire them to achieve success in academic and extracurricular activities. We urge the parents and the teachers to set high expectation for their pupils. Our focus is to grow each child into tomorrow's global world citizen.
Fr. Nirmal Raj Hormise
Director – St. Francis World School